The Wreck of the Amsterdam – Peter Marsden – First Edition 1974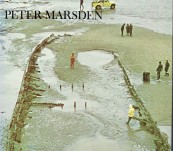 Short Description
The Dutch East Indiaman set out on her maiden voyage in 1748 loaded with cargo and silve7r, with three hundred people on board.
A storm in the English Channel forced the captain to beach her near Hastings after a near mutiny.
She's still there and at the occasional low tide remnants can be seen from the shore. Peter Marsden was the Field archaeologist at the London Guildhall Museum and he was called in when a party of workmen with access to a digger tried their luck and found something rather special.
First edition published by Hutchinson, London in 1974. Octavo, 288 pages, heavily and well illustrated. A very good copy.
The Wreck of the Amsterdam; a long time afterwards fresh discoveries are made.

Updating...