The Knightly Quest (A Novella and Twelve Short Stories) – Tennessee Williams -1968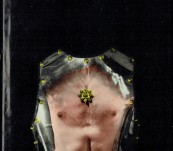 Short Description
A first UK edition of this collection published by Secker and Warburg, London in 1968. A novella and twelve short stories. Three of the short stories had appeared in "One Arm" published in 1959 – see our copy.
Octavo, 253 pages, the novella "the Knightly Quest", a parody of espionage thrillers comprises eighty odd pages. The short stories common with the earlier edition are .. The Poet; Chronicle of a Demise and Desire and the Black Masseur.
The new short stories are … Hard Candy; Rubio y Morena; The mattress by the Tomato Patch; The Vine; The Mysteries of the Joy Rio; Mama's Old Stucco House; Man Bring This up Road; The Kingdom of Earth and "Grand". The first tow are variations on the same theme, with the same setting but with very different results … interesting.
His shorter stories and one a little longer

Updating...