The Girl Green as Elderflower – Randolph Stow – First Edition 1980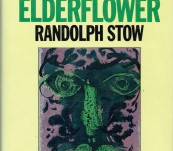 Short Description
Another absolutely crisp, as if new first edition published by Secker & Warburg, London in 1980.
Octavo, 150 pages, dust jacket art by John Piper.
Randolph Stow had been awarded the Patrick White Award the previous year. White established the award from funds received form his Nobel Prize … good on him.
Following quickly after Visitants a quite different book by Stow. Previous work often dealing with the deterioration of an individual here we have the opposite. Crispin Claire has been badly afflicted by his time in the Tropics. Convalescing in Suffolk the environment provides nourishment. With improved strength he begins to write a narrative around three 12th Century local stories, and he finds himself moving between the present and the time of Richard the Lionheart. Beautifully and skillfully written.
Unusual and gripping story as can expected from Stow.

Updating...