The Decameron of Giovanni Boccaccio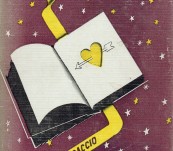 Short Description
The complete unabridged Modern Library edition. Published in 1951 (by reference to the number of book on the list back of dust jacket). Thick octavo, 630 pages. With a forward by Morris Ernst dated 1930 regarding the difficult time the book had had in America because of draconian obscenity laws. Well here it is unadulterated.
Translated by John Payne, which must have been a lengthy task and one well done. It has stood the test of centuries and was a source of inspiration for Chaucer, Shakespeare and Keats.
Good condition albeit with two previous owners names on the end papers and later date stamp on half title. Light chips to dust jacket and a hint of fading, now protected in Brodart.
A lusty bawdy delight by Boccaccio translated by Payne

Updating...