Silver Mist – Joan Sutherland – First Edition 1935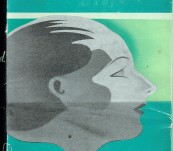 Short Description
1935 first edition with a lovely art deco inspired dust jacket. Published by Cassell, London etc, octavo, 287 pages. A ripple to the front board and the odd spot on page edges, really a very good copy in a super dust jacket.
A romance but with some heat. Penelope falls for Sir Garth. The good looking Garth (they both are) is cited in a divorce 1930's style. The case failed but Sir Garth was left with the stigma (nothing's changed there). Lady Olivia is a pursuer but maybe Penelope has some tricks in store.
1935 First Edition by the much admired Sutherland.

Updating...