A Tour of Old Tasmania – Tatlow, Wooley and Mercer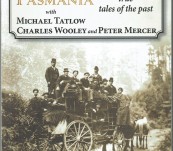 Short Description
This tour guide is not dated and what would you expect from the three rogues Tatlow, Wooley and Mercer.
Self published in 2008. Softcover, 232 pages, extensively illustrated. Ownership signature at front, otherwise a very good copy.
The three claim the book to be "Your official guide and ripper true tales of the past" … Overseas buyers to translate "ripper" to can't be beaten etc.
We have a map near the front that plots the referenced route – all tow thousand plus kilometres of it – often to out of the way off the beaten track places.
Really a special guide all the more readable because of the muted eccentricity of the writers – true Tasmanian boys.
A Tasmanian guide book to start and finish with.

Updating...