Visitants – Randolph Stow – First Edition 1979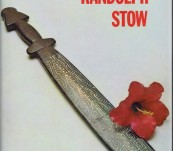 Short Description
An absolutely crisp, as if new, first edition published by Secker & Warburg, London in 1979. Octavo, 189 pages plus page on notes.
Author of Tourmaline one of Voyager's favourite ever novels waited some time before publishing this yet again unusual narrative.
Based in Papua New Guinea where at one time Stow had worked in official service.
The book starts with a Prologue which narrates the sighting of alien lifeform "flying saucers with waving aliens" by Reverend William Gill and his staff, an event of which Voyager has previously had original material.
The narrative continues on the island of Kailuana where an enquiry is underway regarding strange goings on.
Reviewers of Stow's work have occasionally remarked about the surreal in his writing. We agree, and don't be put off by that …it's understandable, interesting and rewarding.
Randolph Stow – it was worth the wait.

Updating...