There Was a Ship [The Story of Her Years at Sea] – Patsy Adam-Smith AO OBE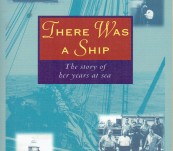 Short Description
A new edition softcover published by Penguins in 1995, 284 pages, Illustrations from period photographs. paper showing a little age otherwise a very good copy.
Born in Victoria and spending some of her mature years in Tasmania patsy Adam-Smith had a pretty full life. This is her second autobiographical work focusing on her time at sea. During WWI she had been a nurse on a Hospital ship. This book is about her time in the Bass Strait and in and around the coastal waters of Australia. It features the tough life of those that live and work on the Bass Strait's Island and particularly the Cape Barren Islands and the mutton bird trade.
A special Australian sailor … and the mutton birds.

Updating...