The Broadbeach Aboriginal Burial Ground – Laila Haglund -1976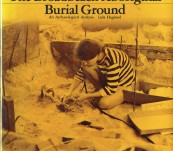 Short Description
Published by the University of Queensland Press, 1976. Quarto, 1118 pages in pretty good condition.
In 1963 a building contractor stumbled across some bones. Police were called and it was some time before it was realised that it was the site of an aboriginal burial ground.
The site protected, Laila Haglund from the University of Queensland began her anthropological work with remarkable, depth and respect. She gained her PhD (Voyager at one time held her brilliant Thesis) and this book resulted from that.
Aboriginal burials understood and protected.

Updating...