Tallis Atlas in Facsimile – The Illustrated Atlas of the Nineteenth Century World – Original Editor Montgomery Martin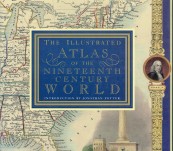 Short Description
Large folio, published by Studio Editions, London.
A fine facsimile, originally published circa 1854. 1797 pages with coloured maps and text alternating. I very good near new condition. A heavy book which may require a postage supplement depending on the location of the buyer.
The Tallis Maps represent the last Atlas produced with beautifully decorative illustrated maps. to a degree they are of a unique style
Given the era in which these maps were originally produced those of Australia and Tasmania (Van Diemen's Land), New South Wales, South Australia and Western Australia are of particular historical interest.
Good introduction from the qualified Jonathan Potter.
The Tallis Maps – All of Them

Updating...