Handbook of Forensic Science [Authentic] – Federal Bureau of Investigation [FBI] – 1975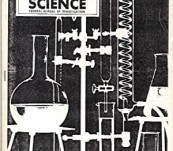 Short Description
A genuine article .. for some reason often in facsimile. An original handbook produced by the Federal Bureau of Investigation Laboratory, Washington. A revised edition published in August 1975.
Card covered copied typescript document. Stapled, 133 pages (28cm by 22cm), design to front, name on title. A little worn but nice to have an authentic one as suggested.
Everything you need to know about evidence … how to collect it, preserve it, package it etc. And what a big world crime and forensics is … we have anthropological (bits of people etc); nuclear; carbon dating; bank notes and of course bullets. An interesting array of information that could come in useful one day … great background for a budding crime writer.
FBI Forensics about the time of Starsky and Hutch.

Updating...